SATURDAY - APRIL 27 th 2019 : STARTS AT 11AM
ON LOCATION: 5021-49 ST, LLOYDMINSTER, AB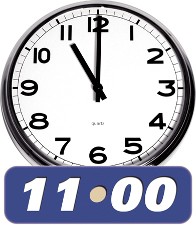 A Message from the Auctioneer:
Scribner Auction Ltd. has been asked to conduct the completely Unreserved Dispersal Auction for the Furniture Clinic in Lloydminster, AB on Saturday April 27th 2019. Sale will be conducted right at the Store location 5021 - 49 Street, Lloydminster, AB. You can expect to see Tools, Upholstery, Furniture, Antiques, Odds & Ends of every kind! Don't miss this rare opportunity to be apart of the final Retirement Auction for the Furniture Clinic! The doors will be open at 9:00 a.m. on Sale Day for preview ! Lunch concession will be available onsite, and the Auction will start at 11:00 a.m. sharp! As you know, this business has been serving Lloydminster and area for many years and is an institution in this community . . . We wish Larry & his Family & Crew all the best in their future endeavors . . . Kevin Scribner
NOTE: This Auction Sale is Unreserved & No Buyer's Fee !
Mark Your Calendars ! You don't want to miss this Auction Sale !