AUCTION NOTE:
SATURDAY: FARM TOY & COLLECTOR : Mainly the Estate of
Keith Peters ~ Unbelievable Collection!
SUNDAY: FARM TOY & COLLECTOR Continued with Exclusive Collections & Many Exciting Unique Extras!
If this is your category, you won't be disappointed!
You can pre-bid, or bid LIVE ONLINE FOR ALL THREE DAYS!
(LIVE AUDIO WEBCAST - NOT A TIMED AUCTION!)


Preliminary Advertising Photos Only - Many More Pictures on Online Catalog
Subscribe to our Email List !
Sign up to be notified about upcoming auctions from Scribner Auction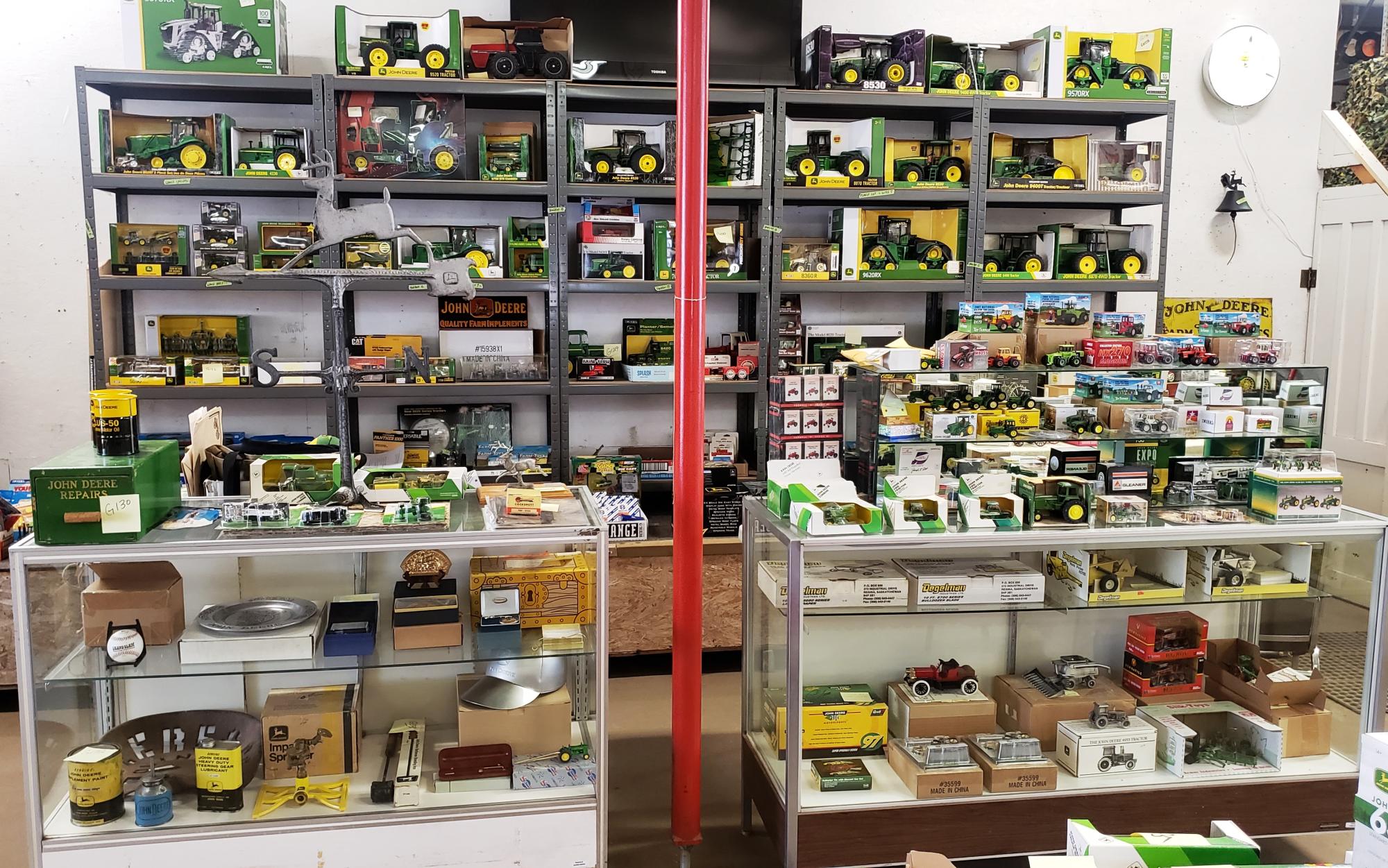 SATURDAY, SEPTEMBER 25TH
SUNDAY, SEPTEMBER 26TH
STARTS AT 11AM BOTH DAYS
LIVE WEBCAST ONLINE FROM
WAINWRIGHT, AB
SATURDAY, SEPTEMBER 25TH - PHOTO GALLERY
SUNDAY, SEPTEMBER 26TH - PHOTO GALLERY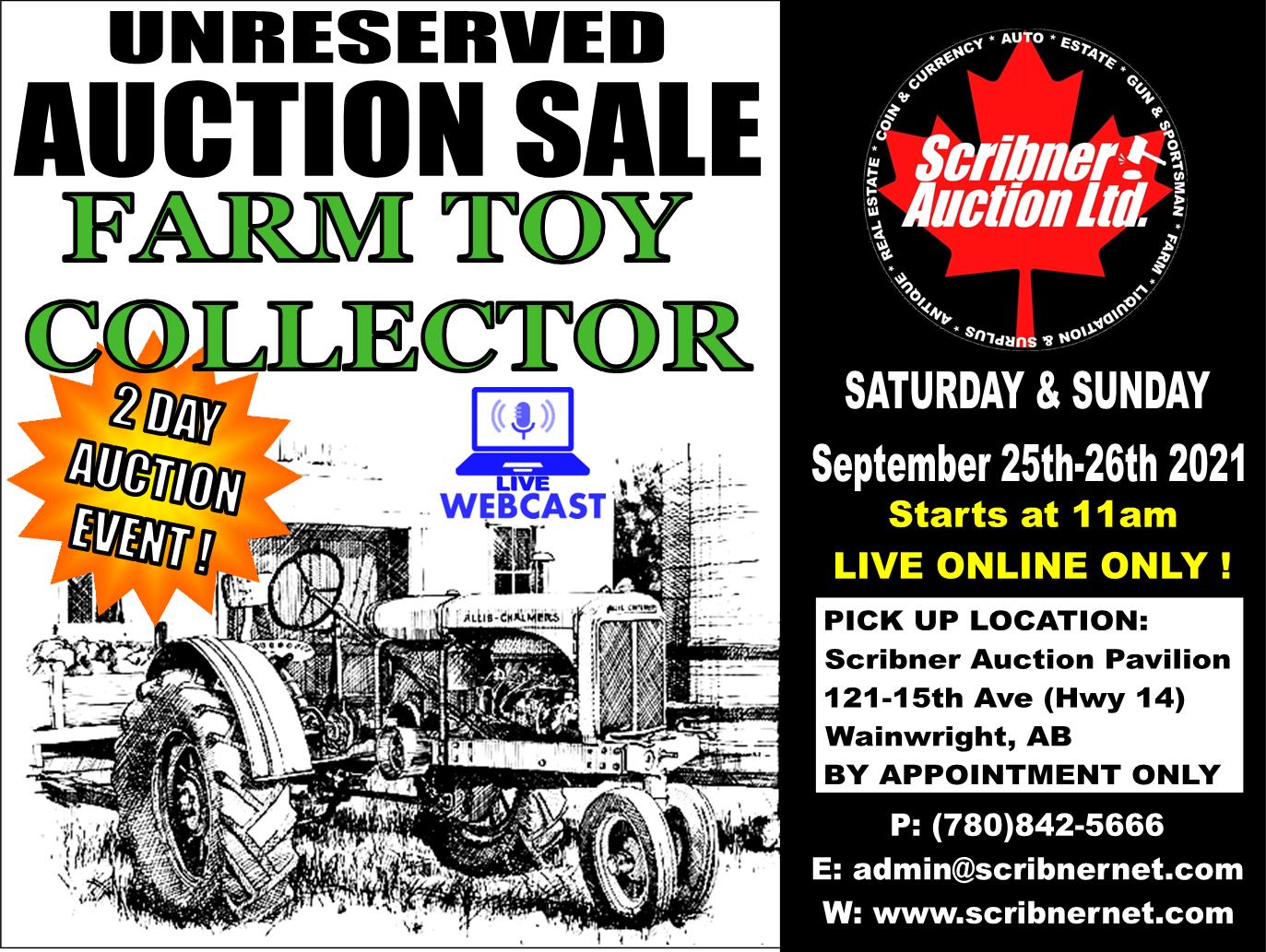 CLICK HERE
←←←
FOR
SATURDAY
ONLINE BIDDING
---
iPhone Users : Click & Hold
CLICK HERE
→→→
FOR
SUNDAY
ONLINE BIDDING
---
iPhone Users : Click & Hold
PREVIEW : THURSDAY, SEPTEMBER 23rd FROM 2PM - 7PM
Scribner Auction Pavilion : 121-15th Ave, Wainwright, AB