Comple

t

e

ONLINE

Dispersal

Auction


for Goodall Motors
PARTIAL LISTING
1976 Mercury Cougar XR7 (Imported from Out of Country - Needs Registration); 1978 Suzuki GS400 Street Bike; Tin Shed on Skids (24'x16'); 2009 Polaris RMK Assault 800 Snowmobile; ConVault Cement Fuel Storage Tank (2 Containment Storage 2275L & 6800L); Yale Worksaver Walk Behind Battery Operated Forklift; Gas Station Pumps & Out Door Light Fixture; 1985 Ford 700 Louisville 370-4V (9000L Four Compartment Fuel Tank Truck, Useable Capacity is 3100L - Engine has Cooling Issues); Large Quantity and Assortment of New Bulk Shell & Pennzoil Oil; Coats Turn Table Tire Machine; Coats Center Post Tire Machine; Balancer; Tire Spreader; Ingersoll-Rand Air Compressor; Aeroquip Pro Crimp 1380 Hydraulic Fitting Crimper; Large Quantity of Hydraulic Fitting Ends; Hose; Petroliana; Huge Variety of Light Truck and Car Passenger Tires (New & Used); Shop Fluids; Battery Charge Station; Snap On Battery Tester; Floor Jacks; Transmission Jack; Pail Pumps; Millermatic 210 Mig Welder (Aluminum & Steel); Arc Welder; Large Selection of New Batteries; Brake Drum Resurfacer / Brake Lathe; Electric Propane Dispenser; 20 Ton Press; Parts Washer; Antifreeze Recycler; Lawn Tractor; Bearings; Rope; Wiper Blades; Funnels; Mud Flaps; Straps; New Surplus Store Stock; Multimeters; Shelving Units; Hitches; Cleaners; Gloves; Hooks; Snaps; Hitch Pins; Eye Bolts & rings; Machinery Bushings; Large Variety of Spark Plugs; Belting; Filters; Grease Guns; Vehicle Lighting; Starters; Bolts; Nuts; Bolt Bins; Hose Clamps; Brake Lines; Store Counters; Stools; Long Handled Tools (Shovels, Brooms, etc); Jacks; Vacuum; Bench Grinder; Benches; Vises; Chevy 350 Engine & Tranny; Ford V8 4.6L Engine; Engine Chain Hoists; Snap On Scanner; Fuel Injection Cleaner Kit; Headlight Lining Kit; Valve Grinding Machine; Fluorescent Tubes; Wine Racks; Pneumatic Greaser; Wheel Conversion Snowmobile; Vintage Ski-Doo Parts and Specialty Tools; Ski-Doo Advertising Sign; Moto-ski Advertising Sign; Metal Service Station Cabinets; Antique Spark Plug Service Station; Antique Tire Tube Leak Finder; SHELL Service Station Signs; Outdoor Sign Pole; Tin Advertising (Cooper Tires, General Tire, etc); Service Manuals; Safe; McCormick W9 Tool Board; Acetylene Generator and Much Much More!
AUCTION NOTE: Due to the current Alberta Government regulations Scribner Auction will be conducting this totally UNRESERVED Dispersal Auction for GOODALL MOTORS ONLINE ONLY as requested by brothers, Rob Goodall & Jack Goodall. Goodall Motors has been a landmark on Main Street in the Chauvin community for 100 Years, and it is our honor to present this Auction Sale Online on Friday & Saturday November 12th & 13th 2021. The Auctions will begin at 10am sharp both days. Crossing the Auction block will be a wide range of Tools, New Parts, Shop Equipment & Historical Signs & a variety of interesting pieces for any interest and Much More! Mark your calendar and Join us Online!
(This Auction Sale Online Only with a Live Auctioneer).
PREVIEW : Thursday, November 11th from 2 - 7pm
We wish all the best to the Goodall Family in the future
-Scribner Auction Team!
GOODS & CHATTELS COMPLETELY UNRESERVED

REAL ESTATE "ON OWNER'S APPROVAL"


Pick Up Location : 111 Main Street, Chauvin, AB
Subscribe to our Email List !
Sign up to be notified about upcoming auctions from Scribner Auction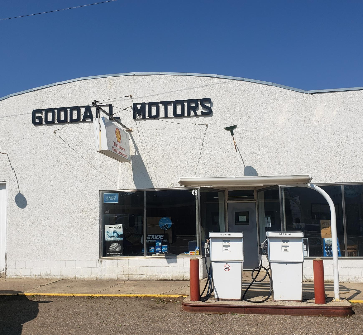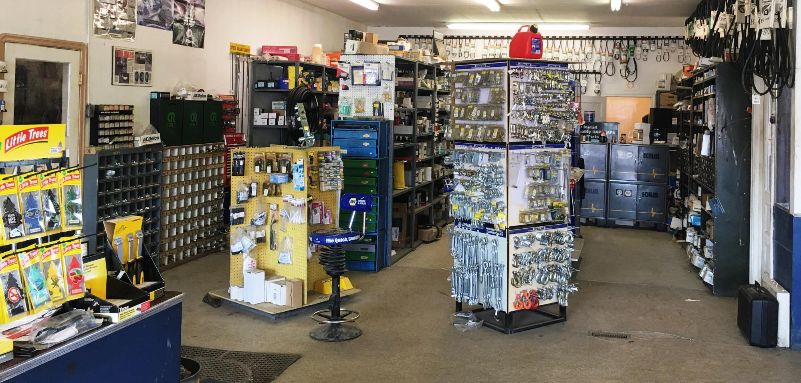 NOTE: The Real Estate for Goodall Motors will
be selling Saturday on Owner's Approval
Details Below
NOTE: The Real Estate for Goodall Motors will be selling same day on Owner's Approval
Special Note :
The Goodall Motors Commercial Property
will cross the Auction Block
on Saturday, November 13th on Owner's Approval !
REAL ESTATE TERMS & CONDITIONS : Property AUCTION
of 111 Main Street, Chauvin, AB
Saturday, November 13th 2021 : REAL ESTATE SELLS ONLINE!
1. All prospective Buyers are required to be pre-approved in order to register to obtain a Bid Number in order to Bid.
2. All prospective Buyers are required to present banking information / reference (Bank Co. and Financing Contact)
3. Scribner Auction Ltd. retains the right to refuse any person(s) a bid number.
4. Preview before the Auction will only be available to REGISTERED BIDDERS & by appointment only.
5. Scribner Auction Ltd. and the real estate agent will act as a single agent representing the seller's interest only – not as a dual agent.
6. The Auction sale is not contingent on the Buyer obtaining financing, nor conditional upon any requirements or events, and will not be extended for any purposes whatsoever.
7. If you are the successful Bidder, a non-refundable 10% deposit will be due and payable at the conclusion of the Auction, in the form of personal cheque, money order, certified cheque or bank draft. The deposit will be held in trust.
8. At the end of the Auction, the successful Bidder will immediately enter into a Real Estate Purchase Contract, and be bound to the Terms & Conditions as set forth. Bidders will also be required to complete a Receipt of Funds Record.
9. Bidders who subsequently fail to close the sale for any and all reasons, other than the failure of the Seller, will be required to release their entire deposit as liquidated damages.
10. The remainder of the purchase price is due in full upon the closing date. Closing date to be determined mutually between seller and buyer.
11. The Purchaser shall pay the Purchase Price for the property and all applicable taxes (Provincial and Federal).
12. Property is sold "AS IS, WHERE IS" condition. Bidders are advised to perform their own due diligence prior to attending the Auction, or during pre-viewing.
13. All sales are final.
14. The Auction sale will begin promptly LIVE WEBCAST ONLINE ONLY on Saturday November 13th 2021) NOT AT the Property Location (111 Main Street, Chauvin, AB).
15. Descriptions made by the Auction Company, Scribner Auction Ltd., are made as accurately as possible in all its literatures, website and advertisements, and are provided for information purposes only and should be verified by the Bidder. The Auction Company, the Directors, and its staff, the Designated Brokers, Seller or their Agents cannot be held liable for any errors or omissions whatsoever.
16. Bidders are required to perform their own due diligence, including but not limited to reviewing all details, measurements, and restrictions prior to bidding at the auction.
17. The Auction Company reserves the right to deny any person admittance to, or expel any person from the Auction event, or to withdraw any or all property(s), or to change the Terms & Conditions, or to reopen bidding on the Property, or may designate one of the Bidders as the successful Bidder, at any time prior to or during the course of the Auction, without just cause.
18. Bidders acknowledge that WHEN they are on the Sale site FOR PREVIEW with an Auction Representative or the designated Realtor, they are at their own risk. No person shall have any claims against the Auction Company, its staff and representatives, including its Agents for any injuries sustained or for any damages to or loss of property which may occur.
19. In the event of a tie bid, the bidder on location and in the presence of the Auctioneer will take precedence.
20. IMPORTANT: All legal fees pertaining to the purchase are the total responsibility of the buyer. Seller will be responsible for sale legal fees.
21. The Sale is on Owner's Approval
22. All Bids and Payments are in Canadian Dollars.
23. In the case of dispute, the Auctioneer's decision shall be final.
24. NO Buyers Premium on Real Estate!
NOTE: POSSESSION DATE TO BE DETERMINED BETWEEN THE SUCCESSFUL BIDDER & THE SELLER WITH THE REALTOR AFTER THE CONCLUSION OF THE AUCTION!
Partial Listing is subject to Additions/Deletions/Changes
PICK UP Location : 111 Main Street Chauvin, AB Sunday, November 14th
Friday & Saturday,
November 12th & 13th
Both Days Start at 10am
ONLINE CATALOG & BIDDING LINK BELOW !
NOTE : Online 10% Buyers Premium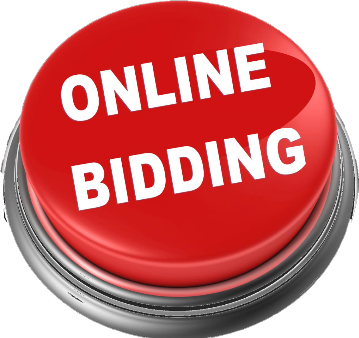 FOR

FRIDAY, NOVEMBER 12TH
---
iPhone Users Click & Hold
FOR

SATURDAY,

NOVEMBER 13TH
---
iPhone Users Click & Hold