Subscribe to our Email List !
Sign up to be notified about upcoming auctions from Scribner Auction
SATURDAY, OCTOBER 1ST 2022 : SELLING AT 5:30PM
Master Bedroom (13'4W x 13'9L)
w/Ensuite Bathroom (3pc : Shower/Sink/Toilet)
Custom Bridgeway (4'W x 5'L)
(Can be closed off by adding door or used to connect another building)
MABCO 14'x68' Mobile Home
EXTERIOR :
Kitchen (13'4W x 11'L) c/w Stove & Dishwasher
Dining Room (13'4W x 8'L)
Bathroom (6'6W x 7'5L) ( 3pc : Bathtub/Shower & Sink & Toilet)
Hallway Laundry w/Storage & "Amana" Washer & Dryer
Bedroom (13'4W x 10'8L)
2018 Gemco 40.5 Imp Gallon Hot Water Tank

Metal Clad Porch (12'W x 12"L) Insulated w/Electrical
(Note : Porch was built w/2x6 Construction)

12'x20' Deck ~ 14'x68' Mobile Home ~ 12'x40' Skid Shack
Livingroom (13'4W x 14'9L)
New Never Opened Laminated Flooring
(14 Boxes of 12mm San Francisco Oak AND 10 Boxes of 12mm Los Angeles Oak
AND 11 Box of 14mm Hand Scraped Oak)
PREBUILT Industries Ltd Manufactured Skid Shack
(12'W x 40'L : Total Length w/Skid 45')
EXTERIOR :
Room Two (11'x8')
w/Furnace, Electrical Panel, Desks
& Ensuite Bathroom (6'x8') (1pc : Shower)
Room 4 (10'x11') & Hallway
Comes with : Variety of Laminate Flooring & Ceiling Tiles
Pressure Treated Deck (12'x20') – Built in 2018/19
Scribner Auction will be conducting this UNRESERVED Auction Sale
on Saturday, October 1st at 5:30pm Sharp !
Crossing the Auction Block will be a MABCO 14'x68' Mobile Home, PREBUILT 12'x45' Skid Shack & 12'x20' Pressure Treated Deck !
~Live Webcast Online Only~
PREVIEW will be held on SUNDAY SEPTEMBER 25TH FROM 2 TO 5PM
on Location (33063 TWP RD 444, MD of Wainwright).
Items to be moved at the responsibly of the buyer.
Don't Miss this Opportunity!
VIDEO TOUR OF THE MOBILE HOME
VIDEO TOUR OF THE SKID SHACK
MABCO 14'x68' Mobile Home : Model 105 S/N#1228 (CSA Cert Label No.423024) w/Hitch, Tri-Axle & Extra Tires
Master Bedroom (13'4W x 13'9L) w/Ensuite Bathroom (3pc : Shower/Sink/Toilet)
Livingroom (13'4W x 14'9L)
Custom Bridgeway (4'W x 5'L) (Can be closed off by adding door or used to connect another building)
Kitchen (13'4W x 11'L) c/w Stove & Dishwasher
Dining Room (13'4W x 8'L)
Bathroom (6'6W x 7'5L) ( 3pc : Bathtub/Shower & Sink & Toilet)
Hallway Laundry w/Storage & "Amana" Washer & Dryer
Bedroom (13'4W x 10'8L)
Metal Clad Porch (12'W x 12"L) Insulated w/Electrical (Note : Porch was built w/2x6 Construction)
Comes with : 2018 Gemco 40.5 Imp Gallon Hot Water Tank & New Never Opened Laminated Flooring (14 Boxes of 12mm San Francisco Oak AND 10 Boxes of 12mm Los Angeles Oak AND 11 Box of 14mm Hand Scraped Oak)
---
PREBUILT Industries Ltd Manufactured Skid Shack (12'W x 40'L : Total Length w/Skid 45') – Office Model Converted for Additional Household Rooms (S/N#070157)
Room One (5'x8')
Room Two (11'x8') w/Furnace, Electrical Panel, Desks & Ensuite Bathroom (6'x8') (1pc : Shower)
Room Three (8'x9')
Room 4 (10'x11')
Comes with : Variety of Laminate Flooring & Ceiling Tiles (See Pics)
---
Pressure Treated Deck (12'x20') – Built in 2018/19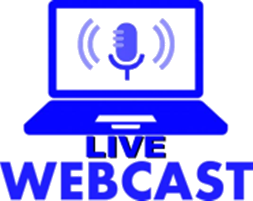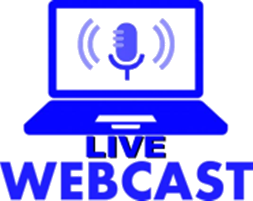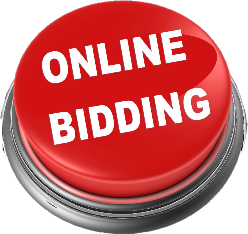 CLICK HERE
← ← ← ← ← ←
FOR SATURDAY, OCTOBER 1ST
ONLINE BIDDING & CATALOG
---
iPhone Users : Click & Hold