UNRESERVED AUCTION SALE


Real Estate
in Wainwright,AB
with Contents
Subscribe to our Email List !
Sign up to be notified about upcoming auctions from Scribner Auction
SATURDAY, APRIL 17TH 2021 : SELLING AT 1PM SHARP
Scribner Auction Ltd will be conducting this COMPLETELY UNRESERVED Real Estate Auction LIVE WEBCAST ONLINE ONLY! NO BUYER'S FEE !
Property Located at 1118-9 Ave, Wainwright, AB, CAN
This property will be crossing the Auction Block on Saturday, April 17th 2021 at 1pm Webcast Live Online and will include complete contents of the home , sheds/outbuildings!
Featuring a 3 bedroom 976 sq.ft home on a 50x 140, R2 lot complete with appliances, mostly newer pvc windows, 2018 high efficient furnace, 2015 hot water tank, shingles completed in last 8 years, 2 sheds and a house FULL of collectibles, antiques, tools, lawn tractor, snow blower, other furnishings and household items. What a great opportunity for an INVESTOR, FIRST TIME HOME BUYER or DEVELOPER!!!
All Bidders must be Pre-Approved! Don't miss out on this rare opportunity! Save the date... it's going to be SOLD to the HIGHEST BIDDER "AS IS, WHERE IS" April 17, 2021 at 1:00pm SHARP!
*Please Read Terms & Conditions at the bottom of this page*
164408259_268790994831950_5219011803639226519_n.jpg
SHEDS / OUTBUILDINGS & CONTENTS
FOR A VIDEO TOUR THROUGH THE HOUSE
Call
Angela Ford - RE/MAX Baughan Realty : (780)842-0002
or
Tegan - Scribner Auction : (780)842-5666
.
to Schedule a Viewing Prior to the Auciton Sale

1. All prospective Buyers are required to register to obtain a Bid Number in order to Bid.
2. All prospective Buyers are required to present banking information / reference (Bank Co. and Financing Contact)
3. Scribner Auction Ltd. retains the right to refuse any person(s) a bid number.
4. Preview before the Auction will only be available to REGISTERED BIDDERS.
5. Scribner Auction Ltd. and the real estate agent will act as a single agent representing the seller's interest only – not as a dual agent.
6. The Auction sale is not contingent on the Buyer obtaining financing, nor conditional upon any requirements or events, and will not be extended for any purposes whatsoever.
7. If you are the successful Bidder, a non-refundable 10% deposit will be due and payable at the conclusion of the Auction, in the form of personal cheque, money order, certified cheque or bank draft. The deposit will be held in trust.
8. At the end of the Auction, the successful Bidder will immediately enter into a Real Estate Purchase Contract, and be bound to the Terms & Conditions as set forth. Bidders will also be required to complete a Receipt of Funds Record.
9. Bidders who subsequently fail to close the sale for any and all reasons, other than the failure of the Seller, will be required to release their entire deposit as liquidated damages.
10. The remainder of the purchase price is due in full upon the closing date. Closing date to be determined mutually between seller and buyer.
11. The Purchaser shall pay the Purchase Price for the property and all applicable taxes (Provincial and Federal).
12. Property is sold "AS IS, WHERE IS" condition. Bidders are advised to perform their own due diligence prior to attending the Auction, or during pre-viewing.
13. All sales are final.
14. The Auction sale will begin promptly at the appointed time and place (1pm Saturday April 17th 2021 at the Property Location of 1118 – 9 Ave, Wainwright, AB) unless conditions prevent such a sale to take place, in which case the Auctioneer will make a decision on where and when.
15. Descriptions made by the Auction Company, Scribner Auction Ltd., are made as accurately as possible in all its literatures, website and advertisements, and are provided for information purposes only and should be verified by the Bidder. The Auction Company, the Directors, and its staff, the Designated Brokers, Seller or their Agents cannot be held liable for any errors or omissions whatsoever.
16. Bidders are required to perform their own due diligence, including but not limited to reviewing all details, measurements, and restrictions prior to bidding at the auction.
17. The Auction Company reserves the right to deny any person admittance to, or expel any person from the Auction event, or to withdraw any or all property(s), or to change the Terms & Conditions, or to reopen bidding on the Property, or may designate one of the Bidders as the successful Bidder, at any time prior to or during the course of the Auction, without just cause.
18. Bidders acknowledge that they are on the Sale site at their own risk. No person shall have any claims against the Auction Company, its staff and representatives, including its Agents for any injuries sustained or for any damages to or loss of property which may occur.
19. In the event of a tie bid, the bidder on location and in the presence of the Auctioneer will take precedence.
20. IMPORTANT: All legal fees pertaining to the purchase are the total responsibility of the buyer. Seller will be responsible for sale legal fees.
21. The Sale is UNRESERVED
22. All Bids and Payments are in Canadian Dollars.
23. In the case of dispute, the Auctioneer's decision shall be final.

NOTE: POSSESSION DATE TO BE DETERMINED BETWEEN THE SUCCESSFUL BIDDER & THE SELLER WITH THE REALTOR AFTER THE CONCLUSION OF THE AUCTION!
REAL ESTATE TERMS & CONDITIONS : Property AUCTION of

1118 – 9 Avenue, Wainwright, Alberta, Canada

Saturday, April 17, 2021 @ 1: 00 p.m. Sharp!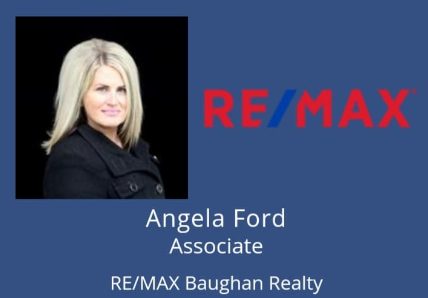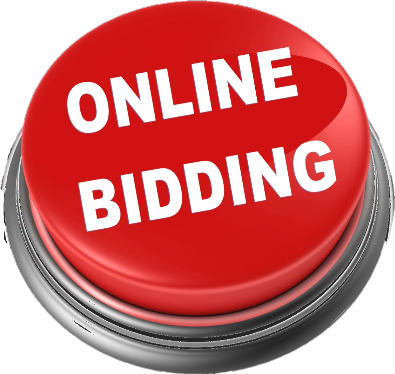 CLICK HERE
←←←←
FOR ONLINE BIDDING
---
iPhone Users : Click & Hold
ONLINE TERMS & CONDITIONS:
Online bidder registration must be accurate.
Online Bidders MUST BE PRE-APPROVED to bid. Call Auction office for details or visit www.scribnernet.com for more Terms & Conditions
There is NO BUYER PREMIUM AT ALL ON THIS REAL ESTATE AUCTION SALE!
All Bidders must understand that internet bidding may be subject to error due to loss or delay of internet connection
Offer to purchase, deposits & all Real Estate Transactions will be handled by Angela Ford - RE/MAX Baughan Realty : (780)842-0002. All Real Estate & Merchandise is sold AS IS/WHERE IS. No Guarantees or Warranties Given or Implied. No bidder shall retract his/her bid. When the Auctioneer says Sold, the decision is final. Previewing is available in person by appointment only. Listing & Descriptions are a guide only and are subject to changes, additions or deletions.
For any inquiries, please call Scribner Auction 780-842-5666 IMPORTANT : TERMS & CONDITIONS FOR REAL ESTATE AS FOLLOWS: