Auction

Sale for the Estate of Lyle Biensch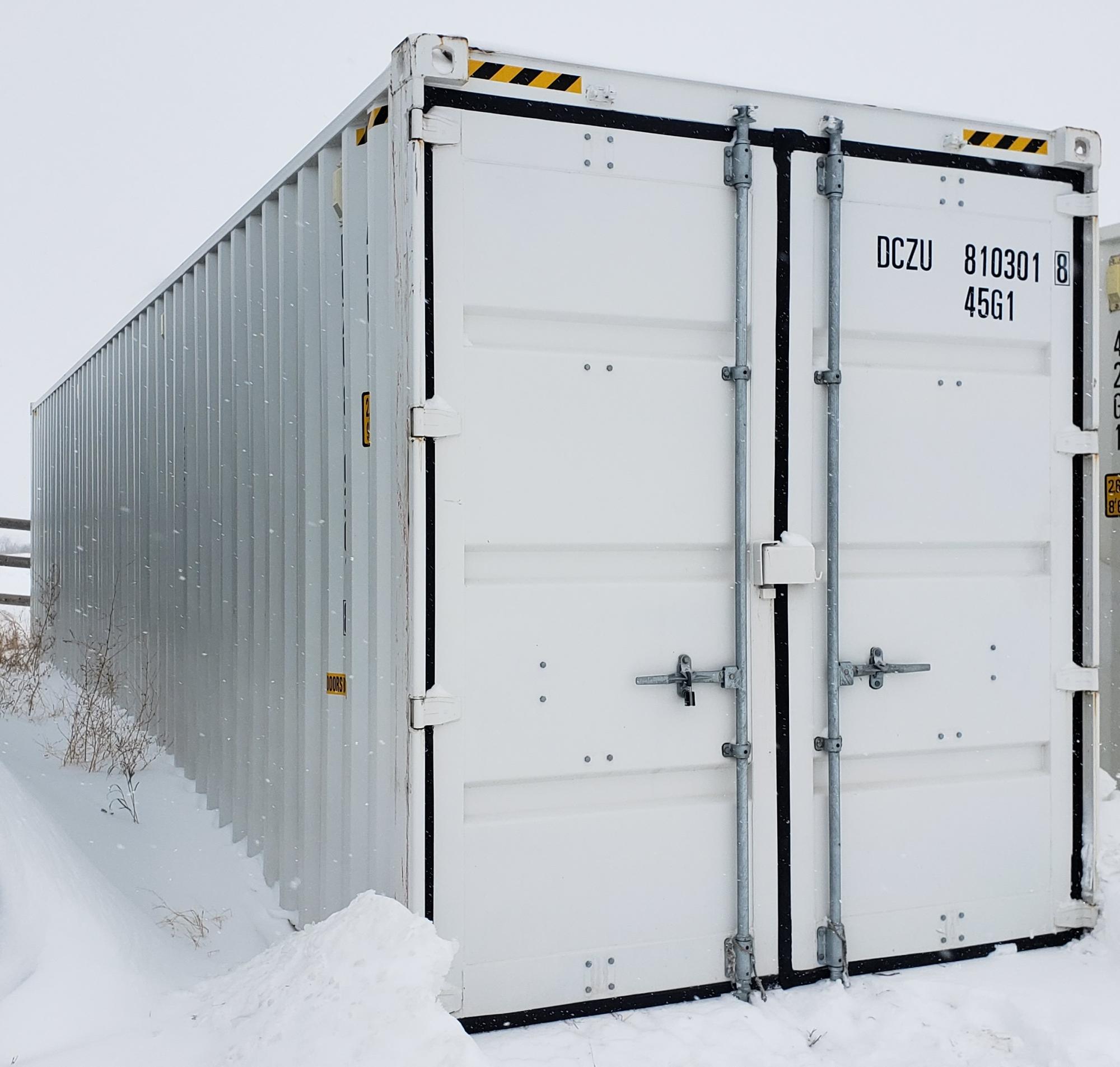 On Location : 1km North of
Chauvin, AB on RGE RD 2-0
PARTIAL LISTING
Kubota L4240 Tractor w/FEL; Buhler Farm King 6' Finishing Mower (3pt Hitch); Two 40' Double Door Sea Containers - Single Use (8-1/2' High); Yamaha Kodiak 450 Quad w/Winch (338Hrs/3,072kms); Aluminum Marlon All Terrain ATV Pull Behind Trailer w/Skis; Unconstructed Quonset Building; Ditch Witch V30 4wd Trenching Machine (Not Running); Parts Tractors (John Deere & McCormack); Yamaha WR450F Dirtbike (Not Running); Polaris Parts Quad w/Winch; Yamaha Virago 750 Motorcycle (Not Running; 1982 Honda Motorcycle (Not Running); BendPak XPR-10A 2 Post 10,000lb Auto Lift; Iron Horse Air Compressor; Powermate 1000 Generator; Briggs & Stratton Generator; Kipor Digital Generator; Acklands AC/DC N-250 Arc Welder; Gas Power Portable Air Compressor; Honda 2" Pump; Suzuki 9.9 Outboard Motor – Tiller Control; Scaffolding; Slip Tank on Stand; Motorcycle Lift; Acculine Pro Transit Level Laser; Drill Presses; Tool Cabinets & Boxes; Metal Band Saw; Chain Saw; Stihl Leaf Blower; Air Pig; Gas Pressure Washer; Portable Air Compressor; Shop Vac; Car Polisher; Parts Washer; Chains & Boomers; Snow Mobile Lift; Table Saw; Record No 6 Vise; Shelving; Battery Chargers; Tape Measures; DeWalt Laser Level; Grease Guns; Bolt Bins; Creepers; New Hot Water Tank (Gas); Stands; Water Tank; Ladder; Tires & Rims (LT265/70R17); Trailer Tire & Rim (15"); Large Variety or Hand and Power Tools; Cables; Grinders; Rakes; Shovels; Jerry Cans; Variety of Shop Fluids & Aerosols; Mechanic Tools; Tile Board (4 Sheets); Motorcycle Helmets; John Deere Gun Safe (3'7"W x 5'H x 2'5"D); Polar Express Ice Fishing Tents; Lassos; Gun Stand; Cross Bow; Arrows; Bar Fridges; Fishing Rods; Trolling Motor; Camping Supplies; Archery Target Bag; Shooting Rest; Lanterns; Ice Augers; Desk; Selection of Antiques; Computer Monitors; Printer; Audio Equipment; Various Household & Much More!

AUCTION NOTE:
Scribner Auction will be conducting this UNRESERVED Estate Auction for the Late Lyle Biensch as requested by his daughters, Brittany & Jessica. This Auction sale will include a wide range of quality items right at the Biensch acreage just 1km North of Chauvin, AB on Saturday, October 10th 2020 (Pending Live Crowd Restrictions being Lifted). The Auction will begin at 11am sharp. Crossing the block will be a Kubota L4240 Tractor, 2 Sea Containers 40ft, Yamaha Quad, Sportsman Items, 10,000lb Auto Lift, Many Quality Tools and Much Much More! Mark your calendar and plan to attend this Auction in person. (This Auction Sale will be LIVE ONSITE ONLY . . . Not Online).
See you Sale Day . . . Kevin
Partial Listing is subject to Additions/Deletions/Changes
NO BUYER'S FEE

COMPLETELY UNRESERVED

On Location : 1km North of Chauvin, AB

COMPLETELY UNRESERVED ~ NO BUYER'S FEE
Saturday, October 10th 2020
Pending Live Crowd Restrictions Being Lifted
Subscribe to our Email List !
Sign up to be notified about upcoming auctions from Scribner Auction