CALL TO BOOK
YOUR 2024 AUCTION SALE NOW !
May 2023 Update from the Auctioneers: We Moved ! 2209-23 Street, Wainwright, AB
Our current plan forward at this time is to continue conducting monthly Auctions ONLINE ONLY LIVE WEBCAST format from our Pavilion in Wainwright, AB, Canada and continue to offer the Open House Preview on the Thursday prior to each 3 Day Auction Weekend.
WE WILL HOWEVER plan to conduct any and all ON-SITE / FARM / ACREAGE AUCTIONS with In Person Crowd & Auctioneer!
Please Keep watching our website for continual updates!
Kevin & Katrina Scribner
& of course Tegan
KEEP WATCHING MORE MANY MORE EXCITING AUCTION SALES !
In House Preview : Thursday, October 5th 2023 from 2pm to 7pm
In House Preview : Thursday, October 5th 2023 from 2pm to 7pm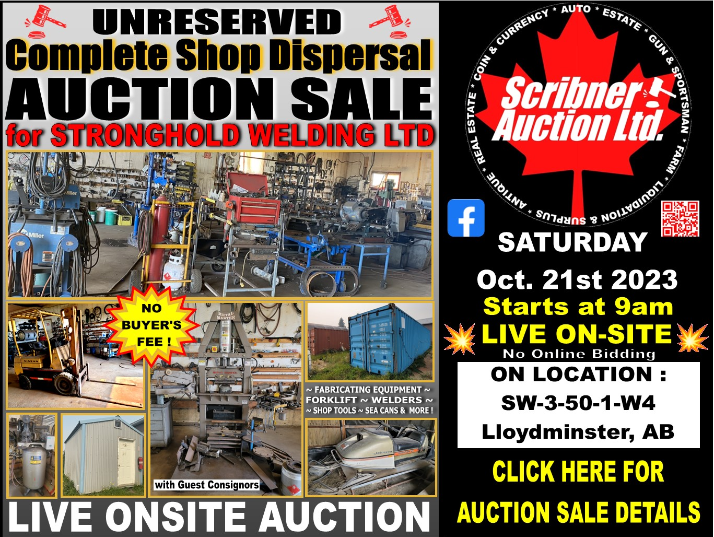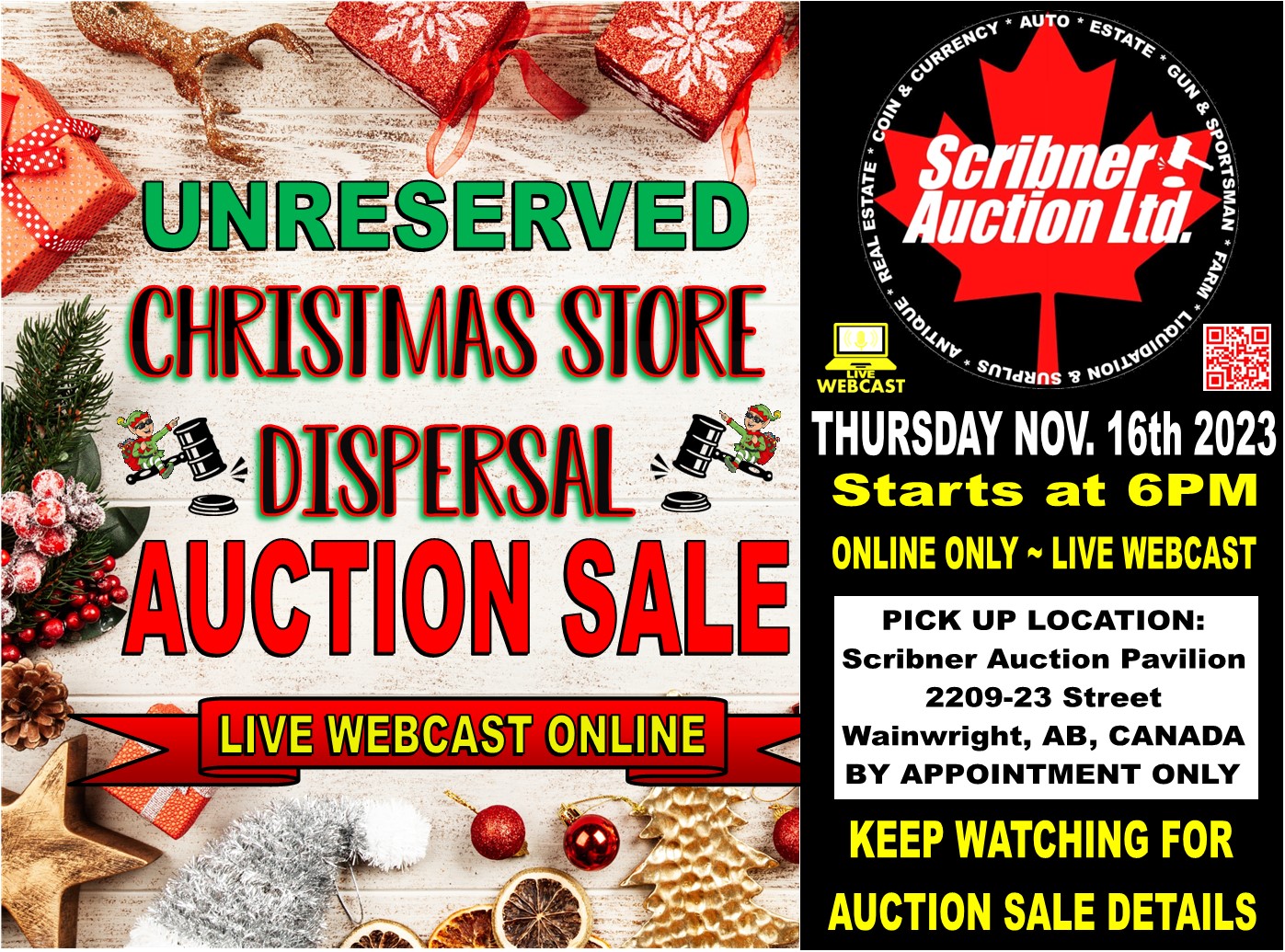 In House Preview : Thursday, November 16th 2023 from 2pm to 7pm


In House Preview : Thursday, November 16th 2023 from 2pm to 7pm


In House Preview : Thursday, November 16th 2023 from 2pm to 7pm